Empowering Women to Find Fulfillment and Peace Through Mindset Coaching and Therapy
It finally gets to be all about you through an online and HIPAA-compliant platform
Welcome!
If you've found your way here, you're most likely a high-achieving perfectionist people-pleaser who is ready to challenge your perfectionism, scarcity, and self-doubt so you can step into the most successful version of yourself.
Are you tired of feeling empty despite your achievements, overwhelmed by self-doubt, and anxious about not measuring up? Do you struggle to turn off your thoughts and relax, leaving you feeling exhausted and unfulfilled? You're not alone. As a fellow Type-A woman, I understand the unique challenges you face.
You have achieved so much in your life, but still feel a sense of emptiness and a never-ending desire to do more. No matter what you do, it never feels like it's enough. The constant pressure to be perfect and the fear of failure can be overwhelming, leading to anxiety, self-doubt, and physical symptoms like headaches and digestive issues.
I want you to know there is a way to break free from these patterns, and that's where I come in. I offer therapy and mindset coaching to help you uncover the root cause and develop tools and strategies to manage them more effectively. I'll help you navigate these challenges that are holding you back and create a more fulfilling, balanced, and joyful life.
My approach is tailored specifically to successful women entrepreneurs who may have unresolved childhood trauma. I understand the unique pressures you face and have the expertise to help you navigate them with confidence and ease. With my guidance, you'll gain a deeper understanding of your thoughts and behaviors, enhance your communication skills, prevent burn out, and develop greater self-awareness and self-esteem.
It's time to stop letting perfectionism and self-doubt hold you back and start living the life you deserve. Let's work together to create a happier, healthier, and more successful you.  Schedule a free consultation below or complete an application for coaching services. Case Consultation
Case consultation to provide clinical expertise and guidance for clinicians and their work. Individual Therapy
50 minute individual therapy sessions uniquely tailored for your specific needs. Coaching Services
Mindset coaching for women entrepreneurs to help them overcome scarcity and live in abundance.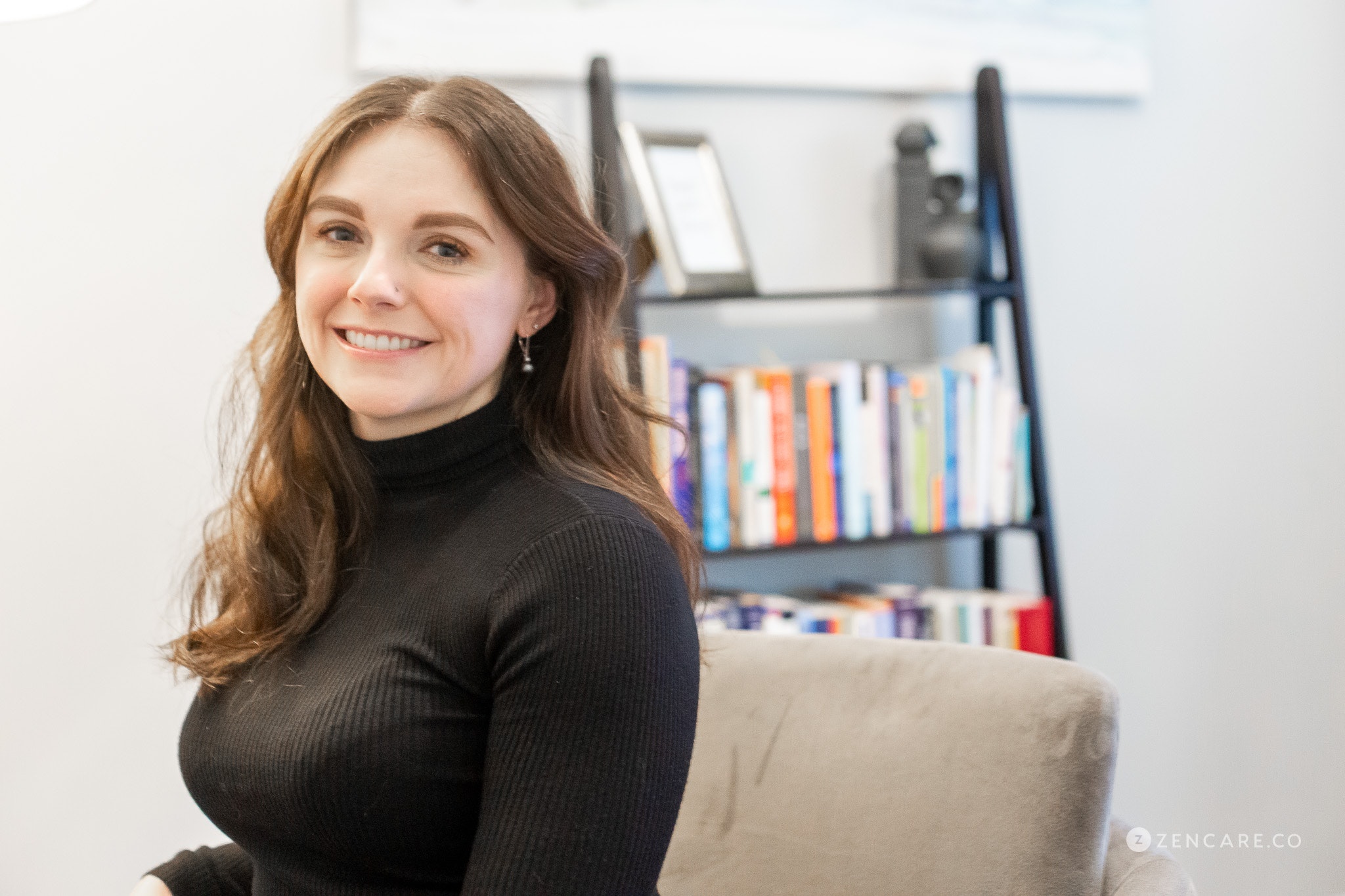 Hello! I'm Nicolette!
Licensed Professional Counselor – Mental Health Services Provider & Mindset Coach

I'm not your typical "how does that make you feel?" therapist. I am real and authentic, my clients get to show up exactly as they are because I do the same. I provide a warm, safe, and judgement free environment that welcomes all parts of you to show up. But I will also be upfront with you and call out unhelpful patterns that keep you stuck. When you work with me, you'll most likely find me with a cup of coffee, legs pulled up in my chair, and ready to talk about the shit no one else knows you're dealing with. You and your story will never be too much for me.
I am located in the metro-Nashville area and I am able to provide therapy virtually throughout Tennessee and coaching services worldwide!
Brentwood, TN therapist, Franklin, TN therapist, Green Hills therapist, Belle Meade therapist

Contact Me
Ask a question or book an appointment below. For emergencies call 911 or visit your nearest hospital
nicolette.counseling@gmail.com
40 Burton Hills Blvd. Suite 200, Nashville, TN 37215