Get To Know Me
A clinical therapist with nearly a decade of experience helping successful women find healing and stability in their lives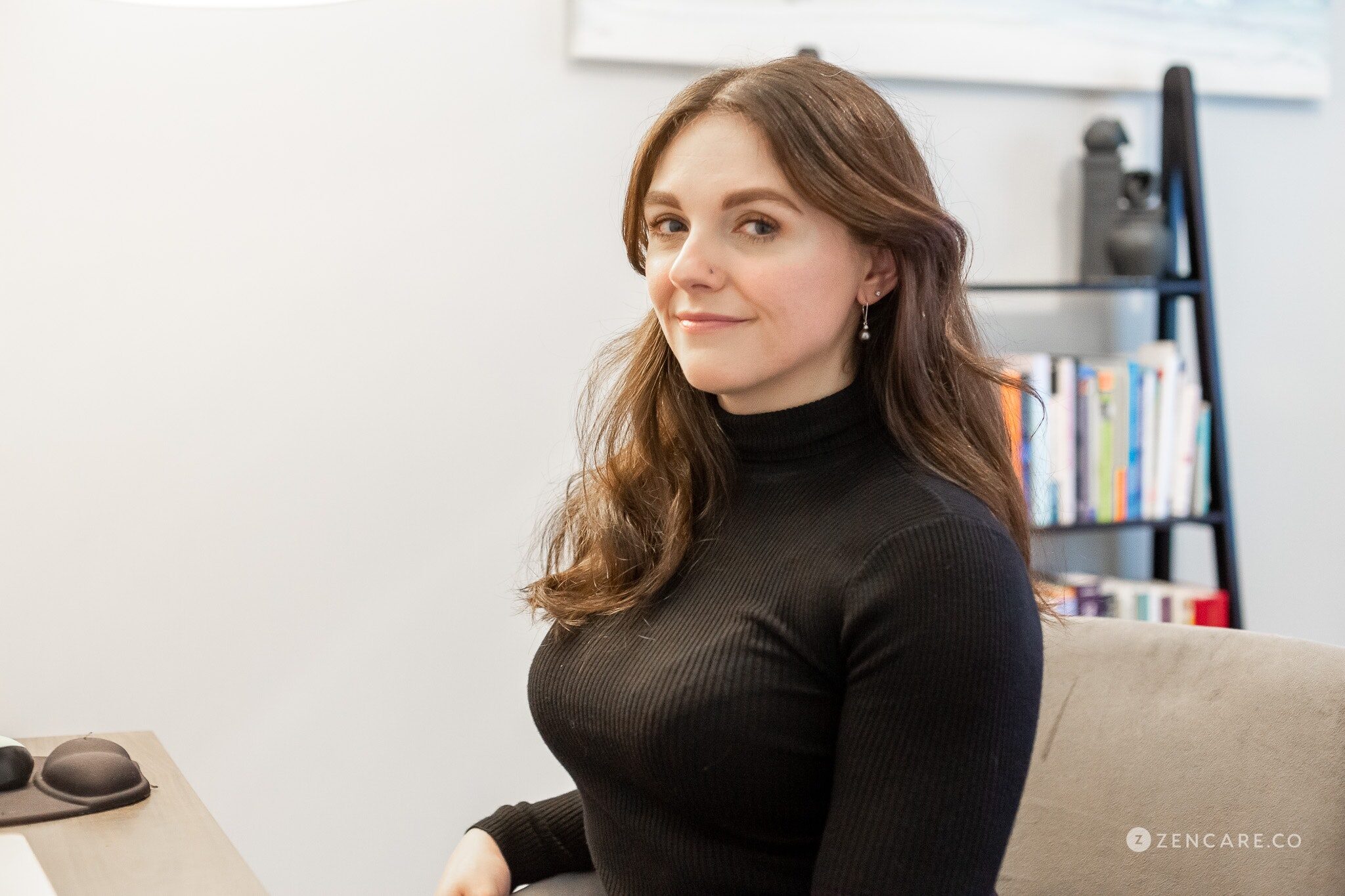 Hey there, I'm Nicolette
Licensed Professional Counselor – Mental Health Services Provider
I am a Licensed Professional Counselor who has been practicing since 2013 and licensed since 2017.  I received my bachelor's degree in 2009 with a focus on psychology and gender studies.  I then received my master's degree in Mental Health Counseling in 2013.  To this day, I seek to further my education and training whenever possible through continued education.  My specific training and education are related to trauma-informed care, relational trauma, C-PTSD, attachment, somatic processing, sexuality, gender, inner child/re-parenting, and childhood abuse and neglect.
During our work together, you will get to determine the pace and energy of our time.  You will always be in control of our sessions and time together by choosing how and where we start.  By working together, we focus on helping you understand your thoughts, beliefs, feelings, and experiences, and how they influence your relationships and choices.  You will learn how to feel safe, trust yourself, and build healthy relationships.  You are encouraged to set your own goals and together we work as partners to achieve them.  Through this work, you will notice improvements in your ability to find your voice, discover your needs and how to ask for what you want, set and uphold boundaries, no longer repeat the same patterns, and increasing self-worth.  You are the expert on your experiences and, with my guidance, we can help you stop dating narcissistic and toxic people and find the healthy relationship you, not only desire, but deserve. 
I am trained in and most commonly use the following treatment modalities:
Client-centered therapy to create a safe space for you to be heard, validated, seen, and accepted.
Narrative Therapy in order to support you rewriting a narrative of what was once painful but can now be retold with acceptance and healing.
I draw from Attachment Theory to explore early childhood relationships and build healthy relationships and bonds between people.
I use Psychodynamic theories to connect your past experiences with your present behaviors and emotional reactions.
I use Solution-Focused techniques to focus on achieving goals and problem solving when needed.
I use Internal Family Systems (IFS) to identify and address the wounded parts of you and foster integration of self to become your most confident, secure, compassionate whole person.
I like to bring in trauma-informed techniques from Cognitive Processing Therapy (CPT), Trauma-Focused Cognitive Behavioral Therapy (TF-CBT), Attachment, Self-Regulation, and Competence (ARC), and I am trained in Level 2 of Eye Movement Desensitization and Reprocessing (EMDR) to facilitate your unique healing process.
Specialties
Trauma and PTSD
Sexual Abuse
LGBTQIA+
Anxiety
C-PTSD
Childhood Abuse
Coping Skills
Domestic Abuse/Violence
Self-esteem
Transgender
Women's Issues
Relationship Issues
Self-harming
Qualifications
10 Years in practice
TN Lic 0000004132
Graduated 2013
Client Focus
Adults
Entrepreneurs
Executives
LGBTQIA+ allied
Body positivity
Non-binary allied
Sex-worker allied
Sex-positive, kink allied
My Experience
4 years in Private Practice
5 years as a clinical therapist at the Sexual Assault Center of Clarksville
2 years as a school-based therapist at Centerstone
1 year as a career counselor at Ft. Campbell Army Base
6 years as an adjunct professor at Austin Peay State University (APSU)
My Education
Masters of Science in Clinical Mental Health Counseling at APSU
Bachelors of Science in Psychology and Gender Studies at APSU
Contact Me
Ask a question or book an appointment below. For emergencies call 911 or visit your nearest hospital
nicolette.counseling@gmail.com